Carpet Cleaning Wirral -
Carpet, Upholstery and specialised cleaning services - Merseyside, Cheshire and North Wales.
My name is Simon Wilbraham, I am the owner and operator of Wirral Carpet Cleaning LTD located in Prenton on the Wirral.
We offer professional carpet, upholstery and specialised cleaning services throughout Merseyside, Cheshire and North Wales.
As a local, family owned and operated business, we pride ourselves in being a totally transparent and trustworthy.
At Wirral Carpet Cleaning LTD we are fully trained and insured (for both public liability and treatment risk).
 We are 100 % confident that the training we have received, and the insurances we hold, is reflected In the quality of the work and care taken in your home.
We are dedicated to making sure that your carpets, upholstery and premises are cleaned to the highest standard possible.
We guarantee you will be 100% happy with the work we complete, if not, we promise to refund the cost of the clean in full!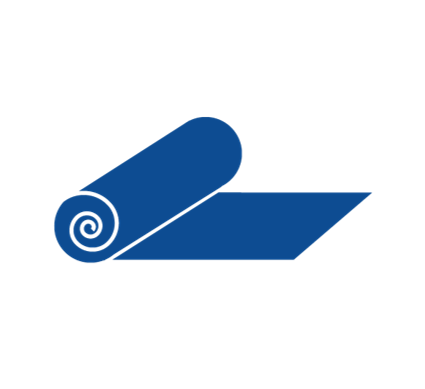 Carpet Cleaning – Domestic and commercial carpets

Upholstery Cleaning – Sofas, chairs and vehicle interiors (Domestic and Commercial)

Leather Cleaning – Leather furniture, jackets, bags and vehicle interiors (Domestic and Commercial)

End of Tenancy Cleaning – Carpets, oven and general deep cleaning (Full detailed invoice supplied)
Amazing deep, biohazadous clean. Friendly, professional, quick to respond and reasonably priced 5*review and happy to recommend

Elaine Johnson


4/11/2019

Wirral carpet cleaning came to do our "end of tenancy deep clean" the house looked great and Simon was really helpful and managed to fit us in at short notice. Excellent service. Thankyou very much.

Danielle Naylor


4/09/2019

Had our carpets cleaned yesterday and they look fab. Friendly and professional service! Reasonably priced, Reliable and punctual. Would high recommend.

Natasha Victoria Carr


3/31/2019

Excellent, thorough and friendly service. Definitely recommend.

Linzi Jane


3/28/2019

amazing job again by simon and michelle why buy new wen these lovely people clean yr carpet so well excellent service excellent price highly recommend thanks guys xx

Deborah Walters


3/25/2019

Just arrived at our caravan to lovely clean carpets! Wirral Carpet Cleaning have done a fantastic job at a very reasonable price!

Cheryl Hill


3/09/2019

Outstanding service and such a nice guy too. Wouldn't hesitate to recommend. Thank you

Elaine Murray


3/08/2019

I had my 2 couches and rug cleaned today and they have come up like new. Very happy with the service and would definatly recommend. x

Gemma Gell


2/27/2019

Wow, my carpets have come up absolutely amazing........ they look like new and smell fantastic, think your even still on my drive after finishing haha, thank you! Look forward to having more done, great guy, professional from start to finish , would highly recommend this company to anyone wanting carpets etc cleaned - see you soon x

Koreen Sinnott


2/27/2019

Fantastic service, and fantastic results. Highly reccomended 👍🏻

Stephanie Horan


2/17/2019

Simon had a challenge this afternoon with 3 cream carpets in my house! Really pleased with how well they have come up!!! With two children there were quite a few stains to deal with (sorry!) Thank you for super efficient service and lovely fresh clean carpets! Fully recommend!

Lorna Gardner


2/13/2019

Had my carpets cleaned today by Lee I'm amazed with the difference great job 5 star service 👌

George Hughes


2/06/2019

Had lee round today despite his van breaking down at a job before mine. He kept in touch all day and still came and cleaned my corner sofa' hall stairs and landing he could of easily just re arranged but he never. Top bloke will defiantly recommend and use again thanks again mate smelled amazing once I got back home!!

Dale Howe


2/04/2019

Had our whole house done today, so a big job! With 4 small kids leaving a trail of destruction wherever they go our carpets had definitely seen better days. After cleaning they look brand new and smell so fresh! Im amazed they managed to get even really deep stains up but every single stain and mark has gone. Would 100% recommend to anyone and would definitely use again if needed. Thanks very much guys one very happy customer here

Sam Pemberton


1/25/2019

Had 17 year old oven cleaned today. Amazing job looks brand new inside. Very professional staff, let nothing for me to tidy away or wipe down after they had left. Would highly recommend, thank you 🙏

Sara Anyon


1/18/2019

My mum was absolutely made up with how clean and fresh her landing and stairs came up. She also had 2 rugs done that she was debating on throwing away and replacing. They are now like new again. Can highly recommend. Thank you.

Louise Brennan


1/17/2019

I would recommend this carpets service's to you all turned up at 8am as promised and worked so hard to please me, i am a fussy person but got to say not one fault could i find carpets are spotless and price was really good so happy Thankyou lee and team.

May Matthews


1/15/2019

carpets look bran new, professional and friendly service, would recommend 5*****

Matty Fuzzard


1/13/2019

Professional, trustworthy and friendly. Great results and great price. Thank you!

Katie Foulkes


1/10/2019

Amazing service. I am so pleased with the results. My carpets look like new! I will definitely use this company again.

Helen Gallagher


1/10/2019

Great service and very friendly! Would definitely use again Thanks

Carly-Ann Harrison


1/05/2019

Great professional friendly service, great job quickly done at great price. Highly recommend 👍🏻

Ben Toland


1/05/2019

Fab job done today .. the best carpet cleaning ever thanks happy Christmas 🎄

Louise Vickery


12/22/2018

A brilliant carpet clean today for my through room. My carpet despite being 13 years old is back to looking brand new ( it has been cleaned in the past but not as good as this clean!!) Highly recommend.

Vicky McGurk


12/21/2018

Thank you so much for making my carpets like new! Amazing!!! ⭐️

Laura Jöñëšŷ


12/19/2018

Fantastic job done by a very professional team. Highly recommend!! Very happy with the job they have done on my carpets and cooker! Thank you!

Stacey Barker


12/14/2018

Our carpets are now gleaming thanks to Simon and Gemma! They managed to get amazing results and we would recommend them to everyone!! Just deciding which of our other carpets to get cleaned after Christmas!! 🎄

Clara Dara


12/14/2018

brilliant yet again used Wirral carpet a year ago and again today, stained carpet from facepaint and it came up amazing really happy with 3 carpets cleaned thank you again to Wirral carpet cleaning would definitely recommend

Gemma Louise Nugent


12/09/2018

Absolutely fabulous this company my carpets are looking brand new Thankyou to the team 🤩🤩🤩🤩🤩

Tracey Maguire


12/07/2018

Very professional service! We were amazed by the results of our large corner sofa and snuggle chair. We had a lot of stains on them both due to little ones. So I wasn't expecting much of it to come off but I couldn't believe the results the next day! I have been showing everyone that comes to visit. Would definitely recommend!! Thank you again.

Stacey Boardman


12/04/2018
Request a no-obligation quotation for carpet, upholstery, leather or end of tenancy cleaning by giving us a call on 01519369664 or 07724564683.
Alternatively please complete the quotation form below and we will be in contact within 24 hours: