Carpet Cleaning Wirral -
Carpet, Upholstery and specialised cleaning services - Merseyside, Cheshire and North Wales.
My name is Simon Wilbraham, I am the owner and operator of Wirral Carpet Cleaning Limited located on the Wirral.
We offer professional carpet, upholstery and specialised cleaning services throughout Merseyside, Cheshire and North Wales.
We are fully trained in Bio-hazard cleaning.
As a local, family owned and operated business, we pride ourselves in being a totally transparent and trustworthy.
At Wirral Carpet Cleaning Limited we are fully trained and insured (for both public liability and treatment risk).
 We are 100 % confident that the training we have received, and the insurances we hold, is reflected In the quality of the work and care taken in your home.
We are dedicated to making sure that your carpets, upholstery and premises are cleaned to the highest standard possible.
We guarantee you will be 100% happy with the work we complete, if not, we promise to refund the cost of the clean in full!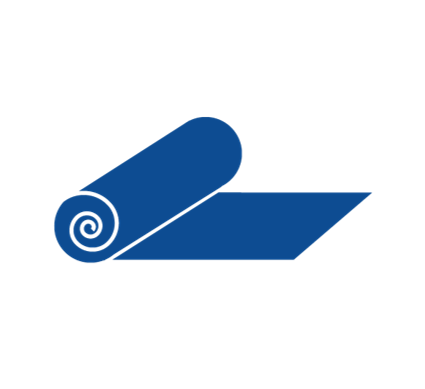 Carpet Cleaning – Domestic and commercial carpets

Upholstery Cleaning – Sofas, chairs and vehicle interiors (Domestic and Commercial)

Leather Cleaning – Leather furniture, jackets, bags and vehicle interiors (Domestic and Commercial)

End of Tenancy Cleaning – Carpets, oven and general deep cleaning (Full detailed invoice supplied)
Amazing job of bedroom, landing and stairs carpets after a lot of building works. Now lovely, clean and fresh. Friendly and professional service and wouldn't hesitate to use again. Thank you

Joanne Hall


12/28/2020

Had my couches and carpet cleaned today by Simon and Neal absolutely brilliant service would highly recommend and will definitely be using them again. Really nice chatty lads too. Thanks guys xx

Sonia Murphy


12/17/2020

Had a guy come out last week and left my carpet soaking wet, took 3 days to dry, and they were still filthy! 🤬😡 Simon seen my plight on Facebook and offered to come round and clean it for me for free!! He found through the cleaning, the water he removed was BLACK! Thank you so much for your help darlin, my 1yr old Grandson can now walk and crawl on it without worry!! I'll be in contact next year for a full clean. Lovely, caring fella!! xx

Ruth Sara


12/16/2020

Excellent service and carpet looks like new! Highly recommend.

Mac Mhacha


12/14/2020

Superb job by Simon and Neal. Highly recommended *****

Andy Harrison


11/23/2020

Fantastic service. Lounge and dining room carpet cleaned ready for Christmas. Really great value and carpets look amazing! Thank you

Rachel Camp


11/17/2020

Sofas look great, would highly recommend. Friendly team 5*

Steph Pennington


11/15/2020

Had our carpets cleaned by Michelle from Wirral Carpet Cleaning. Wonderful service from start to finish. Very competitive rates too. Would highly recommend!

Jane Sandman


11/01/2020

We had our sofa and rugs cleaned by Simon and Neal and we're made up with the results. All look brand new and smell amazing. Super friendly and professional. Highly recommend! 🙂

Karly McGowan


10/08/2020

Excellent job, so pleased with the results, lovely, friendly lady too! Thankyou so much!

Danielle Housley


10/03/2020

Very friendly and professional, explained what he was going to do and what was expected of us in the current covid regulations. Pleased with carpets, smell and look nice and fresh. Thank you 😀

Deanne Harris


9/29/2020

Thank you so much excellent job. Carpets look and smell lovely. Highly recommend.

Sue Heward-Jones


9/24/2020

Great results nice fellas x

Julie Reeves


9/18/2020

Very reliable professional and a really great job completed on our suite and rugs today Would definitely recommend

Maureen Valentine


9/03/2020

Shelli Webster


8/24/2020

amazing service fantastic quality and really good prices. im made up with the results. really lovely polite guy thankyou. Will be recommending 🤗

Emma Pandora Wheadon


7/27/2020

A brilliant job done yesterday cleaning my 3 piece suite. Looks like new again and smells so nice. Very proffesional and friendly staff.

Julie Jones


7/14/2020

amazing prices lovely fella and fantastic results

Rachel Ann Thomson


7/13/2020

I was really impressed by the knowledge and professionalism He actually advised me to get in touch with the people that sold my couch first, rather than cleaning it and it be void on the insurance. Really nice and professional, would recommend 100%

Jo Fisher


7/04/2020

had my carpets cleaned today brilliant service from start to finish social distancing was completely followed which was an added bonus the carpets look and smell so fresh (my kitten had had a couple of accidents that I hadn't been able to get clean ) very impressed would highly recommend friendly and professional thank you

Chace-Jordan Rowlands


6/19/2020

Very good! On time, efficient service and excellent result.

Wendy Marston


6/17/2020

Simon came to do a rubbish removal. Would highly recommend him. Quick reply and booked in within 2 days. Great service and thanks again x

Callie Easterbrook


4/17/2020

Excellent service, great communication and so quick to pick up rubbish at this strange time. Such a good idea too to help us out while tips are shut. Thank you 😊

Emma Prosser


4/17/2020

Great service. Quick communication and collection. And very good removal prices. Would highly recommend Thank you.

Nicky Leach


4/15/2020

Quick to respond and we're very quick collecting rubbish. Have arranged another collection. Very happy with the service and would highly recommend.

Heather Ann Buckley


4/14/2020

Great Service ..thank you, Rubbish collected for me after missing bins ..Really good price..Would 100% recommend this service if needed

Kerry Jones


4/10/2020

Great service from these guys ,there on time no fuss job done and great price too , will deffo recommend and use again thanks guys 👍

Neil Robson


4/10/2020

Brilliant service from Simon at this time of uncertainty helping people dispose of their household waste - well worth the money

Jill Beecham


4/06/2020

Extremely happy with our carpets & sofa. They look brand new! Lovely friendly service from Lee . Very reasonably priced, will be recommending to anyone who needs their carpets cleaning. Thank you once again 👍🏽

Hannah Bland


3/07/2020

great service, highly recommend 🙂

Nikki Hilton


2/21/2020
Request a no-obligation quotation for carpet, upholstery, leather or end of tenancy cleaning by giving us a call on 01519369664 or 07724564683.
Alternatively please complete the quotation form below and we will be in contact within 24 hours:
bestvpncanada.ca