Carpet Cleaning Wirral -
Carpet, Upholstery and specialised cleaning services - Merseyside, Cheshire and North Wales.
My name is Simon Wilbraham, I am the owner and operator of Wirral Carpet Cleaning LTD located in Prenton on the Wirral.
We offer professional carpet, upholstery and specialised cleaning services throughout Merseyside, Cheshire and North Wales.
As a local, family owned and operated business, we pride ourselves in being a totally transparent and trustworthy.
At Wirral Carpet Cleaning LTD we are fully trained and insured (for both public liability and treatment risk).
 We are 100 % confident that the training we have received, and the insurances we hold, is reflected In the quality of the work and care taken in your home.
We are dedicated to making sure that your carpets, upholstery and premises are cleaned to the highest standard possible.
We guarantee you will be 100% happy with the work we complete, if not, we promise to refund the cost of the clean in full!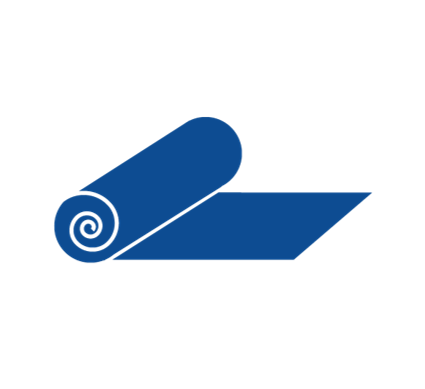 Carpet Cleaning – Domestic and commercial carpets

Upholstery Cleaning – Sofas, chairs and vehicle interiors (Domestic and Commercial)

Leather Cleaning – Leather furniture, jackets, bags and vehicle interiors (Domestic and Commercial)

End of Tenancy Cleaning – Carpets, oven and general deep cleaning (Full detailed invoice supplied)
Great job done today. Carpets have come up lovely and service was prompt and efficient Thanks Sarah Prytherch

Sarah Prytherch


11/13/2019

Cannot be any happier with my carpet clean today!!!! ? Simon and his team are so helpful, the customer service is excellent! I now have an amazing smelling carpet and it looks beautiful again! ? Thank you ? x

Rebecca Deam


11/12/2019

Most definitely recommend this company .. my stairs & landing carpet came up a treat .. efficient friendly & reliable

Rachael Kirkham


11/12/2019

Had my rug stairs and landing cleaned today. Fantastic results everything is like new. Were so happy with results. Thank you Simon we will definitely be recommending you ??

Kelly Hughes


11/07/2019

Couldn't be happier with my carpets. After my daughter so kindly was ill all over my stairs and landing on grey carpet ? I asked if they could come out short notice. They did the very next day and carpet is like new and has nice fresh smell! All at a very good price! Thanks again, much appreciated ??

Vickie Byrne


10/22/2019

Had my carpets cleaned for the first time by this company and the results were amazing. The carpets look like new. I cannot recommend this company highly enough. Will definitely be getting them back to clean them again.

Karen Waite


10/09/2019

Carpets look fabulous, thank you!

Jennie Stevenson


10/08/2019

fabulous service my carpet looks brand new will defo recommend to anyone

Monique Lowry


9/12/2019

Simon fitted me in at short notice and can't thank him enough. He did an amazing job and I would recommend him to anyone looking for a carpet clean. Thank you Simon.

Angi Hawker


9/07/2019

I've had Wirral Carpet Cleaning for the 2nd time over the last couple of years, and they are absolutely amazing! ?? my lovely carpet was an absolute mess due to having kids ? but they brought it back to looking and feeling brand new again! Thank you so much! I would highly recommend you guys, brilliant at what you do! Sal

Sarah Heller


9/06/2019

Fantastic service. Carpet looks like new. Definitely recommend the service, will book you in again soon ???Thanks Simon

Emma Porter


9/04/2019

I would most definitely recommend this company. They did a fantastic job of my living room carpet today. They arrived on time and were so friendly and polite. I will certainly be using them again. Thank you.

Kim Bills


8/22/2019

Just had sofas cleaned absolutely made up with the whole service. Would recommend and use again!

Jo Sloan


8/12/2019

Simon came today to clean my carpet as I had a small but stubborn stain. Stain gone, nice fresh carpet and we're very happy with the results. Will definitely get him back again.

Jez Scriven


8/08/2019

Lee came to our house on his day off, I thought there was no way he could get the stains off our bedroom carpet, I was amazed when he finished the carpet was stain free, I would highly recommend these guys.

Yvette Brislen


8/05/2019

Thanks for coming out today in the sweltering heat! Our carpet looks and smells amazing. Excellent service! Will definitely be recommending your service x

Jasmine Boyd


7/24/2019

Lee did a fantastic job of cleaning our couch, looks brand new and he was a lovely friendly lad ?

Janice Ladbrooke


7/21/2019

Lee did a fantastic job of cleaning our carpets!! Managed to squeeze us in with really short notice too! Highly recommend and cant wait to book them in again ?

Toni Thompson


7/13/2019

Thank you so much for today ⭐️???? . You have done an amazing job on my elderly friends carpets , they look & smell fantastic Highly recommend this company x

Ursula Durman


7/09/2019

Can not recommend enough! Thank you so much for the great job you did for us today! We moved into a new house and thought that the carpets were only good for the tip but now they look amazing and smell fresh and clean Thanks again

Tanya Elizabeth


7/06/2019

Very professional great job definitely recommended. Carpets are clean and smell fantastic now. Thank you!

Laura Wisinger


6/28/2019

Excellent service, highly reccomend. x2 carpets cleaned and looking brand new! Thank you Simon.

Natalie Cleverley


6/15/2019

Had sofas and foot stool cleaned today. Looks brand new and smells amazing! Great job, thank you ?

Nic Jane


6/14/2019

Simon cleaned my living room and stairs and landing carpet yesterday. He did an amazing job (carpets look fluffy and new again!) Really professional, efficient and polite. Would highly recommend this service with affordable prices. Will definitely use again. Thank you ?

Melissa Nuttall


6/13/2019

Another brilliant job done by Simon, hassle free, excellent service ??

Chris Preston


6/06/2019

My carpets were cleaned today and i'm very pleased with the results. Definitely recommend this company and will be using them again in the future ??

Lauren Bownes-Fisher


6/03/2019

highly recommend this company. fast professional and a good price. doesn't just leave the carpets clean but whole house smelling amazing. I've used the company 3 times in the past year and not once been disappointed

Katie Hatton


4/24/2019

Amazing deep, biohazadous clean. Friendly, professional, quick to respond and reasonably priced 5*review and happy to recommend

Elaine Johnson


4/11/2019

Wirral carpet cleaning came to do our "end of tenancy deep clean" the house looked great and Simon was really helpful and managed to fit us in at short notice. Excellent service. Thankyou very much.

Danielle Naylor


4/09/2019

Had our carpets cleaned yesterday and they look fab. Friendly and professional service! Reasonably priced, Reliable and punctual. Would high recommend.

Natasha Victoria Carr


3/31/2019
Request a no-obligation quotation for carpet, upholstery, leather or end of tenancy cleaning by giving us a call on 01519369664 or 07724564683.
Alternatively please complete the quotation form below and we will be in contact within 24 hours: