Carpet Cleaning Wirral -
Carpet, Upholstery, Leather and End of Tenancy Cleaning - Merseyside, Cheshire and North Wales.
My name is Simon Wilbraham, I am the owner and operator of Wirral Carpet Cleaning LTD located in Prenton on the Wirral.
We carry out professional and affordable carpet, upholstery, leather and end of tenancy cleaning throughout Merseyside, Cheshire and North Wales.
As a local, family owned and operated business, we pride ourselves in being a totally transparent and trustworthy.
At Wirral Carpet Cleaning LTD we are fully trained and insured (for both public liability and treatment risk).
Please feel free to ask us for a copy of all our insurance documents. We will be more than happy to provide you with a copy.
 We are 100 % confident that the training we have received, and the insurances we hold, is reflected In the quality of the work and care taken in your home.
We are dedicated to making sure that your carpets and soft furnishings are cleaned to the highest standard possible.
We guarantee you will be 100% happy with the work we complete, if not, we promise to refund the cost of the clean in full!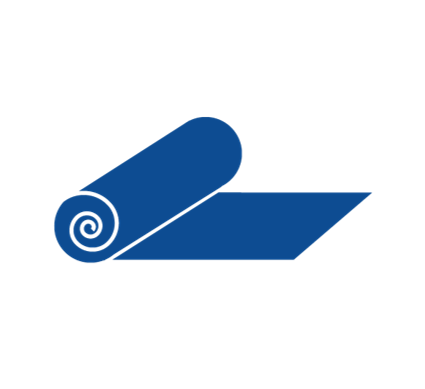 Carpet Cleaning – Domestic and commercial carpets

Upholstery Cleaning – Sofas, chairs and vehicle interiors (Domestic and Commercial)

Leather Cleaning – Leather furniture, jackets, bags and vehicle interiors (Domestic and Commercial)

End of Tenancy Cleaning – Carpets, oven and general deep cleaning (Full detailed invoice supplied)
My mum was absolutely made up with how clean and fresh her landing and stairs came up. She also had 2 rugs done that she was debating on throwing away and replacing. They are now like new again. Can highly recommend. Thank you.

Louise Brennan


1/17/2019

I would recommend this carpets service's to you all turned up at 8am as promised and worked so hard to please me, i am a fussy person but got to say not one fault could i find carpets are spotless and price was really good so happy Thankyou lee and team.

May Matthews


1/15/2019

carpets look bran new, professional and friendly service, would recommend 5*****

Matty Fuzzard


1/13/2019

Professional, trustworthy and friendly. Great results and great price. Thank you!

Katie Foulkes


1/10/2019

Amazing service. I am so pleased with the results. My carpets look like new! I will definitely use this company again.

Helen Gallagher


1/10/2019

Great service and very friendly! Would definitely use again Thanks

Carly-Ann Harrison


1/05/2019

Great professional friendly service, great job quickly done at great price. Highly recommend 👍🏻

Ben Toland


1/05/2019

Fab job done today .. the best carpet cleaning ever thanks happy Christmas 🎄

Louise Vickery


12/22/2018

A brilliant carpet clean today for my through room. My carpet despite being 13 years old is back to looking brand new ( it has been cleaned in the past but not as good as this clean!!) Highly recommend.

Vicky McGurk


12/21/2018

Thank you so much for making my carpets like new! Amazing!!! ⭐️

Laura Jöñëšŷ


12/19/2018

Fantastic job done by a very professional team. Highly recommend!! Very happy with the job they have done on my carpets and cooker! Thank you!

Stacey Barker


12/14/2018

Our carpets are now gleaming thanks to Simon and Gemma! They managed to get amazing results and we would recommend them to everyone!! Just deciding which of our other carpets to get cleaned after Christmas!! 🎄

Clara Dara


12/14/2018

brilliant yet again used Wirral carpet a year ago and again today, stained carpet from facepaint and it came up amazing really happy with 3 carpets cleaned thank you again to Wirral carpet cleaning would definitely recommend

Gemma Louise Nugent


12/09/2018

Absolutely fabulous this company my carpets are looking brand new Thankyou to the team 🤩🤩🤩🤩🤩

Tracey Maguire


12/07/2018

Very professional service! We were amazed by the results of our large corner sofa and snuggle chair. We had a lot of stains on them both due to little ones. So I wasn't expecting much of it to come off but I couldn't believe the results the next day! I have been showing everyone that comes to visit. Would definitely recommend!! Thank you again.

Stacey Boardman


12/04/2018

Absolutely fantastic service, carpet looks brand new & smells fresh, can see a massive difference. Coming from a house with a toddler & a dog, couldn't recommend enough!

Jodie Donnelly


11/29/2018

Fantastic service! Highly recommended

Nicola Nickynoo Hornby


11/23/2018

Just had living room, stairs and landing cleaned Absolutely delighted the carpets looks amazing ! I Would recommend Simon

Laura Lane


11/15/2018

managed to fit me in very last minute. absolutely made up with the results so friendly and helpful service Quick and an amazing finish. Will use again in the future and always recommend to others.

Kath Pickard


11/14/2018

another great job cleaning my carpet today will always recommend Simon is really friendly and does s good job thanks again x

Lynn Sherratt


11/14/2018

Highly recommended. Good service all round

Victoria Clarke


11/12/2018

Had my carpets cleaned today marvellous results thankyou very much highly recommend ⭐️⭐️️⭐️️⭐️️⭐️️

Joanna Elizabeth


11/06/2018

Last Minute booking.. absolutely incredible service, reasonable price and fab people. My carpets look brand new and smell absolutely incredible 10/10 would recommend to anybody and I've already told all my friends and family. Will be using these again if I need another clean! Absolutely thrilled with the results!! 🌟🌟🌟🌟🌟🌟

Courtney Wynne


10/30/2018

I had a very old hall & stairs carpet cleaned & it looks so much better.

Wendy Williams Hall


10/22/2018

Had 2 carpets cleaned today service excellent look like new- really pleased with the service highly recommend them

Beverley Peers


10/11/2018

I would HIGHLY RECOMMEND this company! The staff are extremely knowledgeable and friendly, you're kept well informed at all times in the lead up to your appointment.....they are very accommodating to your specific needs if you ask.....nothing is too much trouble. I will definitely be using them time and time again! If it were possible to give more than 5⭐, I would!!

Melanie Rimmer


10/08/2018

Thank you so much to Michelle & Simon for doing an amazing job on my bedroom, landing & stairs!! Only just moved into my house and saved me spending a fortune on new carpets. Absolutely made up with the results. Great team. Definitely recommend 😁😁

Leah Bradley


9/27/2018

Excellent service, professional and friendly. Pleased with results. Well priced

Helen Skitt


9/23/2018

Had my carpets and rug cleaned today. look lovely and clean and smell great too. service was spot on and the girl was friendly and professional. I will be using this company again for other cleaning jobs. Thanks. 😁👍👍

Ruth Gell


9/21/2018

Did an amazing job, very friendly and reliable!

Natalie NM


9/12/2018
Request a no-obligation quotation for carpet and upholstery cleaning by giving us a call on 01519369664 or 07724564683.
Alternatively please complete the quotation form below and we will be in contact within 24 hours: