Carpet Cleaning Wirral -
Carpet, Hard Floor, Upholstery and specialised cleaning services - Merseyside, Cheshire and North Wales.
My name is Simon Wilbraham, I am the owner and operator of Wirral Carpet Cleaning Limited located on the Wirral.
We offer professional carpet, hard floor, upholstery and specialised cleaning services throughout Merseyside, Cheshire and North Wales.
We are fully trained in Bio-hazard cleaning.
As a local, family owned and operated business, we pride ourselves in being a totally transparent and trustworthy.
At Wirral Carpet Cleaning Limited we are fully trained and insured (for both public liability and treatment risk).
 We are 100 % confident that the training we have received, and the insurances we hold, is reflected In the quality of the work and care taken in your home.
We are dedicated to making sure that your carpets, hard floors, upholstery and premises are cleaned to the highest standard possible.
We guarantee you will be 100% happy with the work we complete, if not, we promise to refund the cost of the clean in full!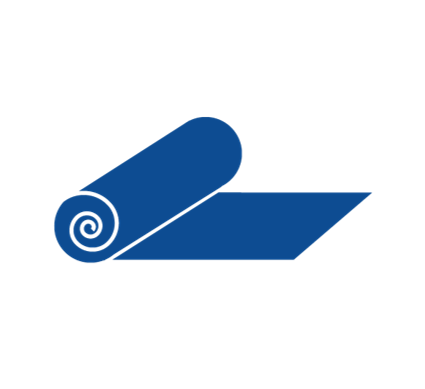 Carpet Cleaning – Domestic and commercial carpets

Upholstery Cleaning – Sofas, chairs and vehicle interiors (Domestic and Commercial)

Leather Cleaning – Leather furniture, jackets, bags and vehicle interiors (Domestic and Commercial)

End of Tenancy Cleaning – Carpets, oven and general deep cleaning (Full detailed invoice supplied)
I'm absolutely chuffed with my fresh, clean carpets. Smells amazing and the difference from before to now is unreal. Polite and friendly service, with great aftercare advice. Will definitely be using this company again. Thanks again

Samantha Jane Kelly


10/20/2022

What a great job done today my carpets look and smell great. Thorough job throughout very please with the results and great advice given. Will definitely be using this company again. Thank you both.

Jemma Anyon


12/07/2021

Can not recommend Wirral Carpet Cleaning enough. Professional and a fantastic job. Thanks Simon … carpets look amazing 👍

Sharon Bell


11/04/2021

The first I've ever hired someone to come and clean my carpets. This company seemed to look and sound the most professional of them all. They gave me a price, details to pay afterwards, a time frame of arrival. Arrived on time, very professional, friendly and kind man called Lee. I was very happy with some further explanation of the hard wearing in part of my carpet and why and how to prevent it. Great service and would definitely be using again. Thank you very much for doing a great job in our home, I really appreciate it.

Terri Ann


10/23/2021

Had simon round last week to clean the hall, stairs and landing carpets. This is the second time I've used him and he did a fantastic job once again. Really quick and effecient worker, carpets dried in no time at all and aside from the quality of the work, he was a genuinely nice person to chat with. Would definately reccomend... and I have done.

Matt Mason


10/11/2021

Had both sofas and rug cleaned last week and was amazed with the result. I don't know what possessed me to buy a cream sofa when 20 weeks pregnant but hindsight is a wonderful thing 🤔 (she's now 16months, can you imagine) Anyway they have come as good as new. Only issue is I'm either putting a ban on people sitting on them and they are now 'ornamental' or my lounge is going to look like a scene from Dexter trying to keep them clean 😂. Jokes aside, highly recommend! Price, quality, service. Can't fault a thing. Thank you again 😁

Christie Pendlebury


10/09/2021

Had our carpets cleaned, I wish I took before photos to see the difference! Top service, reliable, affordable and friendly! Great job, highly recommend! Thank you Wirral Carpet Cleaning LTD!! 👍🏼👍🏼👏🏼👏🏼

Samantha Magson


10/06/2021

Before moving into our new house, Wirral Carpet Cleaning came to do the stairs, landing and bedroom carpet and it came up beautifully! Stains gone and like new. excellent service, friendly and great value, I would definitely recommend!

Loren Elizabeth


8/20/2021

Simon did a great job of our living room carpet this morning! We'd had some work done in the house and a few spills here and there, so the carpet needed a good cleaning! I'm really pleased with the results, it looks and smells great! Really quick and efficient service, fitted me in within the week I enquired. Would highly recommend! Thanks again.

Cath Dickens


8/14/2021

Excellent service, I ask for the service in the very last moment and in an hour he was already here (he even arrived early), it was quickly done but very well done, I defenetely recomend it 100%, thanks a lot 👏🏽👏🏽👏🏽

Liliana Gomez


7/24/2021

Absolutely fantastic service from Wirral Carpet Cleaning Ltd. The service and communication was great and the price was very reasonable indeed. Lee was a really nice guy, and very professional throughout and would have no issues recommend them to my contacts or family members looking to freshen up their home.

Paul Gibbens


6/23/2021

Best carpet cleaner around, wouldn't use anyone else. The guys wore masks and full ppe, felt very safe and not only that the carpets looked like brand new. 5 star service

Laura Ellis


6/14/2021

HIGHLY recommend Wirral Carpet Cleaning. Fantastic service. Polite, hardworking and all procedures followed during Covid. Carpets, rug and sofa are absolutely spotless and we run a dog daycare aswell. Fantastic!

Michael Philip Redgrift


6/14/2021

After Simon attending my house this morning,he refused to do the job because my 3 year old sneezed.He then asked if my 3 year old been bested for covid.a 3 year old?really? I understand covid safety,but bare in mind both me and my partner are fully aware of regulations and we use common sense when letting someone in the house. When i asked Simon with he has been tested this morning,he said no,but been tested yesterday(yesterday was 24h ago so you might be ill by today).We can get free rapid tests for free so i don't see why he can't be tested every day.I do ! i suppose one rule for some and different for others. All together i would not recommend his services if you have hay-fever as in his eyes u might have covid.

Eduard Glokner


6/14/2021

Absolutely made up with my carpets. You've given them a new lease of life! Highly recommend this company.

Lisa Roberts


5/11/2021

We had our three piece sofa and footstool cleaned today. We're very happy the results. They're spotless and smell so fresh! Thank you Simon.

Sarah Haworth


4/26/2021

Just had my sofa cleaned this morning by the lovely Simon. I am so pleased with the results, my sofa looks brand new again. Simon was polite, friendly & done a really good job! Thank you so much, I highly recommend these guys!🙌🏻

Jess Mosedale


4/12/2021

Just had my stairs, landing and bedroom carpets cleaned and I am so happy with the results. They look brand new! Very friendly team, efficient, covid safe and brilliant price. Will definitely use again and recommend. Thank you ☺️

Laura Beard


3/25/2021

I had my first carpet clean today and was amazed how clean and fresh they look and how much of an excellent service they give will be asking to come again!!

Megan Denise


3/22/2021

An excellent service at a very good price. Very pleased with all aspects - Simon is so pleasant, he is open and honest when giving his quote and the results are excellent. Definitely recommend 👌👌👌👌

Trish Barnes


3/01/2021

Very through clean so happy with the results and reasonably priced would definitely use again and would highly recommend X Thanks lads X

Janine Lloyd


2/19/2021

Very quick, professional and friendly service from Simon today. My carpets look like new. Thank you so much. I've got no hesitation in recommending this Company.

Colette Quail


2/18/2021

Amazing job of bedroom, landing and stairs carpets after a lot of building works. Now lovely, clean and fresh. Friendly and professional service and wouldn't hesitate to use again. Thank you

Joanne Hall


12/28/2020

Had my couches and carpet cleaned today by Simon and Neal absolutely brilliant service would highly recommend and will definitely be using them again. Really nice chatty lads too. Thanks guys xx

Sonia Murphy


12/17/2020

Had a guy come out last week and left my carpet soaking wet, took 3 days to dry, and they were still filthy! 🤬😡 Simon seen my plight on Facebook and offered to come round and clean it for me for free!! He found through the cleaning, the water he removed was BLACK! Thank you so much for your help darlin, my 1yr old Grandson can now walk and crawl on it without worry!! I'll be in contact next year for a full clean. Lovely, caring fella!! xx

Ruth Sara


12/16/2020

Excellent service and carpet looks like new! Highly recommend.

Mac Mhacha


12/14/2020

Superb job by Simon and Neal. Highly recommended *****

Andy Harrison


11/23/2020

Fantastic service. Lounge and dining room carpet cleaned ready for Christmas. Really great value and carpets look amazing! Thank you

Rachel Camp


11/17/2020

Sofas look great, would highly recommend. Friendly team 5*

Steph Pennington


11/15/2020

Had our carpets cleaned by Michelle from Wirral Carpet Cleaning. Wonderful service from start to finish. Very competitive rates too. Would highly recommend!

Jane Sandman


11/01/2020
Request a no-obligation quotation for carpet, hard floor, upholstery, leather or end of tenancy cleaning by giving us a call on 01519369664 or 07724564683.
Alternatively please complete the quotation form below and we will be in contact within 24 hours: