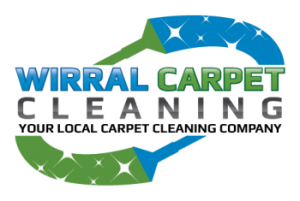 Local, family owned carpet cleaning
We carry out professional and affordable carpet cleaning throughout Merseyside, Cheshire and Flintshire.
As a local, family owned and operated business, we pride ourselves in being a totally transparent and trustworthy.
We are fully trained and insured and we are confident that this is reflected In the quality of our work.
Have a look at our great feedback from some recent customers!
Wow!
All the marks have gone and it looks like a new carpet now.
Thank you so much Simon, you've just saved me a fortune as I thought that I would have to replace it.
I will certainly be recommending you!
Val F
Had 3 rooms,hall and stairs cleaned… the service was great, very friendly and did exactly what I had hope for…would defiantly recommend this company. Thank you very much.
Ania K
Professional, courteous, reliable!
Highly recommend!
Thank you for your Excellent service and Brilliant results!
Karen L
Simon has done a fantastic job on our carpets today. Was worried they wouldn't come up clean (cream carpets) but they all look great.
He's a great guy, very professional and friendly. I would definitely recommend him for your carpets.
Caroline G
Simon came to do my carpets on 28th March. He arrived 20mins before the appointment so he could set up his equipment and after explaining what he was going to do he was straight onto it. He even hoovered the carpet before cleaning which was a great help for me as the place was empty as we are moving and I hadn't had a chance to do it yet. He took about 2 hours in total from start to finish and he did the hallway and stairs, and 2 rooms and by the end he was sweating he worked very hard (plus it was a warm flat). He explained the best he could and did such a fantastic job would use him and the company again in a heartbeat (if I wasn't moving). Please make this company your first port of call for all carpet needs and no job is too much just give them a ring or a message and see what they say. Cannot fault them and a pleasure to talk to. Thanks again Simon and Wirral Carpet Cleaning for your services. All the best for the future! Faye P
Faye P
Cannot praise this company high enough, such a professional service, efficient, on time and polite, both very nice people. Do not hesitate to book in, you won't be disappointed. Love my nice clean carpets, thanks so much!
Matthew S
Just had my carpet cleaned by these guys. Very friendly, quick (no messing around). Carpet now looks an smells amazing. Will defo be using them again. Massive recommendation. X
Carly E
Fantastic, friendly service. Very professional with outstanding results. Fast and efficient. Great value for money. Will definitely use again and would highly recommend.
Tanta L B
Michelle did an absolutely fantastic job on my carpets yesterday! I know some people are apprehensive of letting people they don't know into their home but she was completely professional yet friendly. She managed to get stains out of my cream carpets which I never ever thought would go and left all the other carpets looking clean and smelling lovely 
 excellent service! Highly recommend!
Sarah Louise E
Had my carpets done today! Brilliant friendly service. Highly recommend and would definitely use again. Thanks Simon
Laura G
Excellent service very kind fellow easy to talk to . Done my carpet on Thursday and was verrrry surprised on the outcome wasn't expecting anything like what he did . Worked hard and produced a top job would recommend these guys to anyone
Cave H
Simon was absolutely amazing. Very long story!!! Nothing to do with Simon plenty to do with landlords, but he definitely went above and beyond what he needed to do. Make him your first phone call if you need carpets cleaning. Brilliant can't thank him enough for today
Diane M
Absolutely amazing people, came out on such short notice and lee was lovely, very friendly and chatty, would recommend this company to everyone, my carpet is like new again and didn't take that long thank you once again xx
Stephanie J
To request a quotation please complete the form below or call us on 0151 324 3214 or 07724564683: